Introduction
Windows 11, developed by Microsoft, was announced on June 24th, 2021 with an expected release in late 2021. It will be a free upgrade for anyone with a compatible registered Windows 10 device. That is exciting news to everyone. Although the initial announcement was met with praise, the tech giant started to receive backlash as many PC builders and gamers realized that their motherboards didn't support the operating system out of the box, and would require a special TPM 2.0 coprocessor (Trusted Platform Module 2.0) that grants greater security to end users.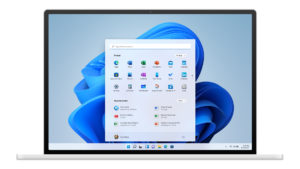 The latest OS from Microsoft will feature a redesign that will focus on ease of use and flexibility, as well as updates to productivity and social features. It will also be more secure, thanks to multiple overhauls from Microsoft. The OS will also feature a new font, Segoe UI Variable, which should supposedly scale better on monitors with higher DPI (dots per inch). New system icons, animations, sounds, and widgets will also be updated. Oh, and the task bar icons are now centered by default.
Windows 11 New Info
Microsoft has faced criticism for the minimum system requirements (including the TPM 2.0 security coprocessor). Because of this, the company has since updated the minimum system requirements for the operating system. Microsoft announced that a wider variety of PC chips will run the new OS, reducing the number of people and organizations that would otherwise need to update their hardware.
This is great news for anyone who was on the fringes of the system requirements. Microsoft has also released the PC Health check app, to find if their hardware is compatible with the new OS. The app will also let users know what, if any, components of their computer are not compatible. Microsoft said the app will point users in the right direction for how to be compliant with the new specs.
Over the past few weeks, there has been conflicting information released (even on Microsoft's own website) and this clarification is great news for anyone who was unsure what they needed to do to prepare for the new OS.
The main reason for the enhanced security features (TMP 2.o included) will allow for Windows to become a much safer OS for the average user. With Windows Defender improving vastly over the past few years, it looks like Microsoft is heading in the right direction in terms of securing its users.
Conclusion
I am very excited for the release of Windows 11, and will likely be upgrading the first chance I can (after a backup of course!). What are your thoughts about the new OS from Microsoft? Let us know on our social media: @pcswaps on Instagram/TikTok/Twitter.
Please refer to our blog for anything else regarding PC Swaps, where we have answers to a lot of frequently asked questions as well as guides for getting your account set up. Do not hesitate to email us at support@pcswaps.com with any other issues. You can also message us on socials, and we will get back to you as soon as possible. If you have any other issues there are multiple platforms you can reach out to us on!
Do you have any comments or concerns about the platform? Please reach out to us. We would love to hear your thoughts and feedback and a buyer or seller on our platform. Also be sure to check out our Discord where we have a strong community. We talk about current tech news as well as take part in Among Us and other game nights! We are always looking for more people to join the platform as well, so please tell your friends! As always thank you for being a part of this community.