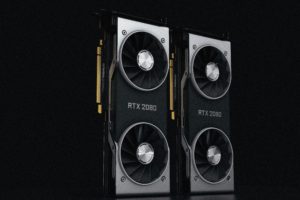 Introduction
Over the course of the great GPU shortage of 2020 and 2021, we have been covering prices as well as stock levels. Demand for both graphics cards and semiconductors as a whole was large. The demand from consumers is still there, with demand mostly falling from those invested in cryptocurrencies as China outright banned the mining of it. This summer we have seen the price of GPUs and computer pats in general fall slightly, indicating that we may see MSRP prices soon. In the last couple of weeks, however, prices have remained constant according to Tom's Hardware.
GPUs
The price of GPUs remaining constant is likely due to cryptocurrency prices rising again, indicating possible demand in areas outside of banned territories. Luckily, prices have not rose dramatically in response to Bitcoin and Ethereum rebounding. The RTX 3080 Ti and RX 6800 XT have even decreased in value, which is great news. The supply has been steadily improving as well, with the quantity of cards sold going up. Nvidia has sold almost 7.5x as many GPUs as AMD on eBay. As cryptocurrencies continue to fluctuate, we may see demand continue to fluctuate for the coming years. However as supply improves this should impact consumers less and less over time.
Semiconductors
The delivery times of semiconductors, however, are not great.  The shortage continues to worsen as delivery times have reached 20.2 weeks, which is a record. Because of the long wait times, companies such OEM or chip manufacturers may choose to order earlier and stockpile their materials more. The tech shortage is expected to end around 2022/2023, which is great news considering TSMC predicts there is an end in sight.
Chip and computer manufacturers are not the only ones who need semiconductors to operate their business. We've seen other industries impacted such as the automotive industry. In the end, it is great that that there is an end in sight. Hopefully soon we will see Nvidia and AMD graphics cards lining the shelves of stores, fully in stock.
Please refer to our blog for anything else regarding PC Swaps, where we have answers to a lot of frequently asked questions as well as guides for getting your account set up. Do not hesitate to email us at support@pcswaps.com with any other issues. You can also message us on socials, and we will get back to you as soon as possible. If you have any other issues there are multiple platforms you can reach out to us on!
Do you have any comments or concerns about the platform? Please reach out to us. We would love to hear your thoughts and feedback and a buyer or seller on our platform. Also be sure to check out our Discord where we have a strong community. We talk about current tech news as well as take part in Among Us and other game nights! We are always looking for more people to join the platform as well, so please tell your friends! As always thank you for being a part of this community.