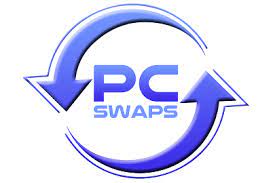 PC swaps gives the seller 7 days to get the item shipped. During that time period PC swaps will notify the seller and remind them to ship the item. Since the funds are safe with PC swaps, if for some reason the seller doesn't end up shipping the item then you will receive a full refund after 7 days have passed without the item shipping. 
If you have any other questions regarding getting an item shipped do not hesitate to reach out!
As always we appreciate your support on the PC Swaps platform! If you have any suggestions or comments do not hesitate to email us at support@pcswaps.com. You can also drop us a line on socials! Be sure to follow us on Instagram, where we have daily posts showcasing the best deals of the day. We also do meme Saturdays! Also polls and quizzes on our stories where we get your opinions and test your computer knowledge!
We also have a Discord with over 1000 members now! We have grown a community to talk about hardware deals and troubleshooting, as well as take part in Among Us and other game events!
Also be sure to check out our blog!