Overview
Earlier this month, we saw the price of graphics cards fall in Germany. The average price of Nvidia cards fell 38%, and the price of AMD cards fell 28%. While this is still above MSRP, it is a trend in the right direction for graphics card prices and indicate both that demand is falling. If trends continue, we could see GPUs matching retail pricing within the next month in Germany. The rest of the world's prices are falling slower, except in China. The price of used graphics cards (due to the Crypto mining ban) are incredibly low. That is in thanks to a flood of used cards on the market.
In the US prices are continuing to fall as well, with the RTX 3060 being listed (new) at $964.97 on Amazon. That is the lowest we have seen the price been since launch. While still above MSRP, it is a step in the right direction for gamers and computer enthusiasts alike.
China
China's crypto crackdown has led to many cards flooding the used market in that region. There was such an amount listed that some prices are below the recommended list price. The range of cards listed goes from 3090s to GTX 10 series cards. This can mean good news for gamers and computer enthusiasts across the globe. More information will have to be obtained regarding how well used mining cards work in a consumer system. If those cards are more prone to problems in the future. But, however, if one is able to get a 30 series card for far below what they would normally pay for it, the benefits may outweigh the cost of a decreased lifespan.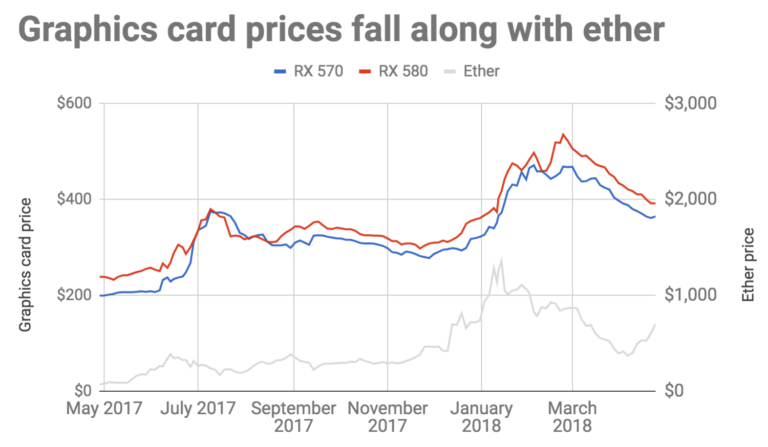 One seller in particular (in China) is selling 100 RTX 3070s for $400 USD. While likely not the norm it is relieving to see the prices are starting to trend downward. As always, do your due diligence before buying a card that was used for mining. Said cards are often ran 24/7 for a period of time.
Other Thoughts
The price of crypto can also be a factor in many new cards entering the market. The price of both Bitcoin and Ethereum fell substantially this month. In the end, the price of graphics card across the world continues to fall, even if in some regions it is slower than others. As restrictions are ending and factories are able to produce goods at 100% capacity again, there are signs that the GPU shortage could be near its end.
Please refer to our blog for anything else regarding PC Swaps, where we have answers to a lot of frequently asked questions as well as guides for getting your account set up. Do not hesitate to email us at support@pcswaps.com with any other issues. You can also message us on socials, and we will get back to you as soon as possible. If you have any other issues there are multiple platforms you can reach out to us on!
Do you have any comments or concerns about the platform? Please reach out to us, we would love to hear your thoughts and feedback and a buyer or seller on our platform. Also be sure to check out our Discord where we have a strong community. We talk about current tech news as well as take part in Among Us and other game nights! We are always looking for more people to join the platform as well, so please tell your friends! As always thank you for being a part of this community.