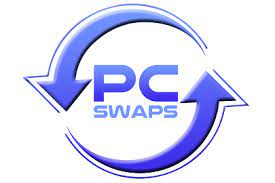 Time for some site updates!We want to thank you for being a part of PC Swaps first month! Our early users are helping make PC Swaps the best place to buy and sell PCs and parts. Since launch there are 1300 users and counting. As we continue to grow we are planning to develop the PC Swaps app for iOS and Android. We have some exciting updates to share with you.
Based on reports from our users, we found there was an issue uploading photos when listing products. This bug occurred when the combined file size of the photos was too large.  We have since added photo optimization to the listing process to fix the issue. We have also fixed a bug related to images rotating when uploading. Try it out here!
We've also fixed an issue related to shipping quotes being overpriced, so if that deterred you from making a purchase or offer try visiting the product again!
Lastly, we've added navigation improvements and other updates to the site too! PC Swaps always appreciates feedback and encourages users to reach out to our support team with suggestions to improve your experience while using our site. 
We will be sure to keep you updated with more site updates as they come. As always, thank you for shopping on PC Swaps!