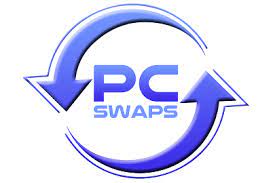 PC Swaps has launched! We are super excited to say that a long development process of over 3 months has come to an end and PC swaps is fully operational and launched! We want to ensure PC swaps is functioning smoothly before we start working on further site upgrades. Below is a list of optimizations and upgrades we hope to add soon!
PC swaps iOS and Android App

Networking category for modems and routers

Ability for sellers to submit counter offers

More optimized filtering when listing products and searching for products

Buying and selling for other countries
Happy PC swapping!
If you have any suggestions feel free to reach out to use here!
Do you have any comments or concerns about the platform? Please reach out to us, we would love to hear your thoughts and feedback and a buyer or seller on our platform. Also be sure to check out our Discord where we have a strong community. We talk about current tech news as well as take part in Among Us and other game nights! We are always looking for more people to join the platform as well, so please tell your friends! As always thank you for being a part of this community.