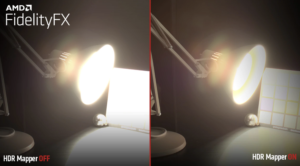 As per Microsoft's latest announcement, the company is planning on incorporating AMD's answer to DLSS by Nvidia (FidelityFX SuperResolution) into their latest generation of Xbox products. The technology by AMD will use upscaling to increase performance in games while still able to output a high resolution.
This is a game changer as it is the first announcement incorporating this technology into consoles. This comes days after AMD announced FidelityFX to the world. The company announced that it will be open-source as well as work on cards not manufactured by AMD. This includes Nvidia GTX 10 series cards, which previously were unable to utilize upscaling technology.
Do you have any comments or concerns about the platform? Please reach out to us, we would love to hear your thoughts and feedback and a buyer or seller on our platform. Also be sure to check out our Discord where we have a strong community. We talk about current tech news as well as take part in Among Us and other game nights! We are always looking for more people to join the platform as well, so please tell your friends! As always thank you for being a part of this community. Feel free to browse our blog as well. It contains more information about account management as well as news and feature updates.